Combat Robotics — Professor Hex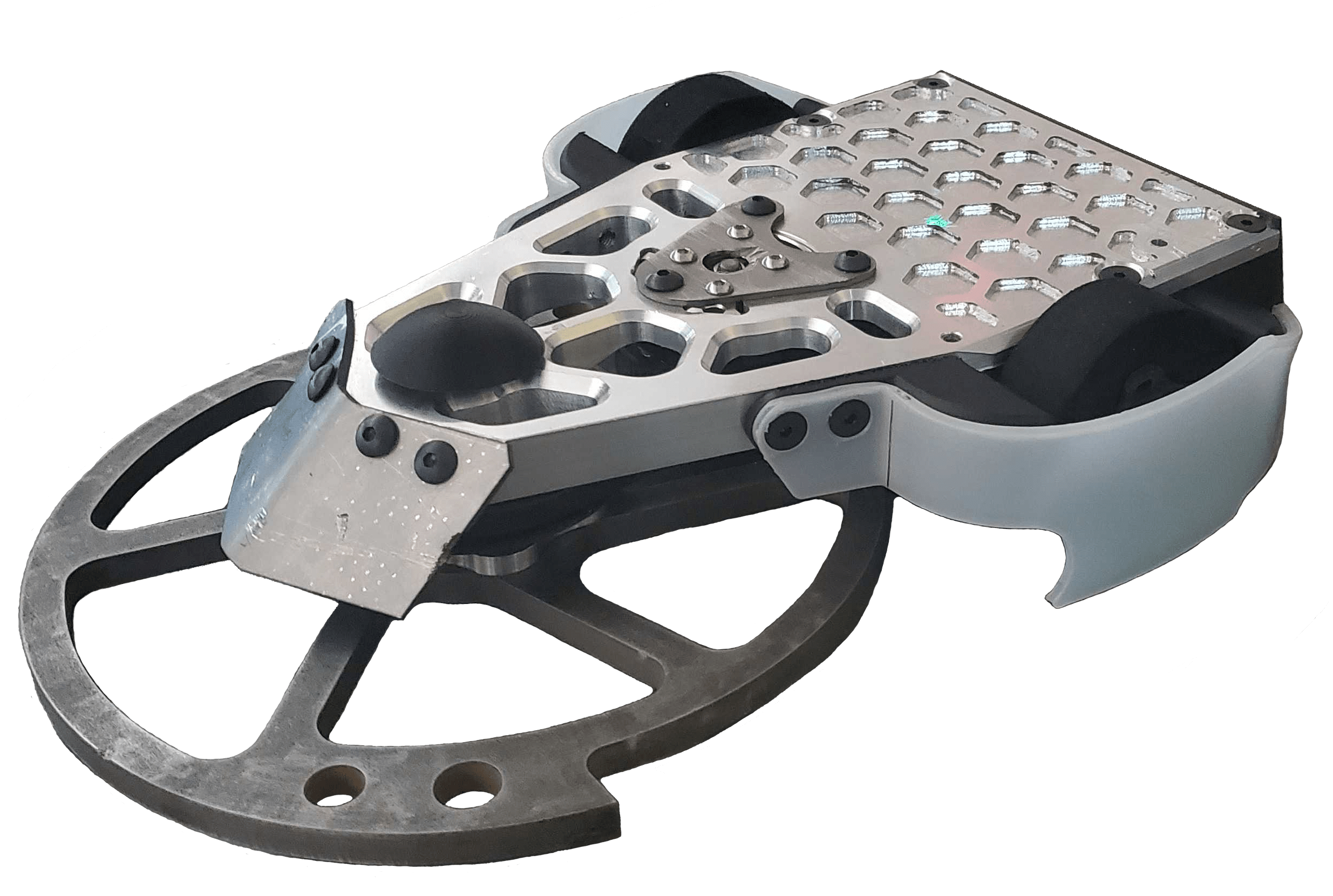 While at the University of Maryland, I took a leading role in Leatherbacks, the school's combat robotics team. Professor Hex, a 3 pound machine, was the first combat robot I built with the team. I worked primarily on weapon system design, and learned a great deal in terms of mechanical design and manufacturing. Through the process I significantly expanded my Solidworks CAD skillset and was able to apply my classroom mechanical design and analysis knowledge to real system.
I designed the weapon to maximize moment of inertia given the weight limit, while also providing appropriate tooth area for our expected translational speed to maximize impact. This exercise also significantly expanded my skills in Solidworks with tools such as Variable Patterns.
The robot made its debut at the Fall 2019 Franklin Institute Robot Conflict. It has since fought (with revisions) at several events in the Norwalk Havoc League.