Autocycle — Printed Circuit Board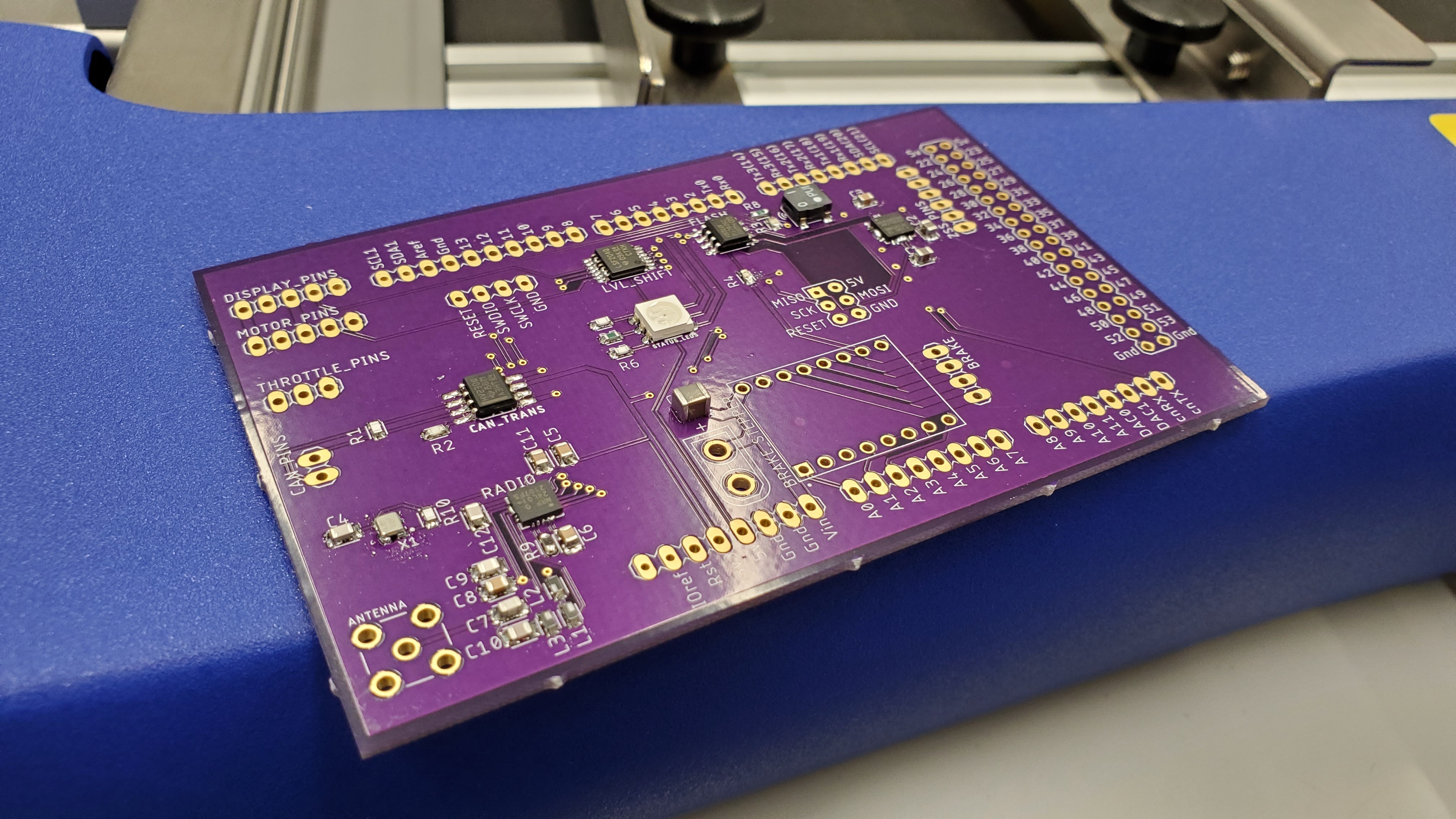 While at the University of Maryland, I was a part of and helped lead Team Autocycle, a student research team working to design and build a self-driving bicycle. The Autocycle required custom electronics to supply the microcontroller with necessary sensor information, power, actuator interfaces, and communication lines. To that end, I designed a custom PCB shield in Autodesk Fusion 360, using both through-hole and surface mount technology, soldered, and verified it.
The Autocycle calculates its current state from a set of accelerometers and gyroscopes, transmits commands to a drive motor, steering servo motor, stepper motor powered brakes, and a set of deployable training wheels. When we first began putting together the system prototype, I soldered together a protoboard shield to accept new electronic elements as they were needed. After 8 months of expansion the board was almost completely full, but was still missing certain key functionality.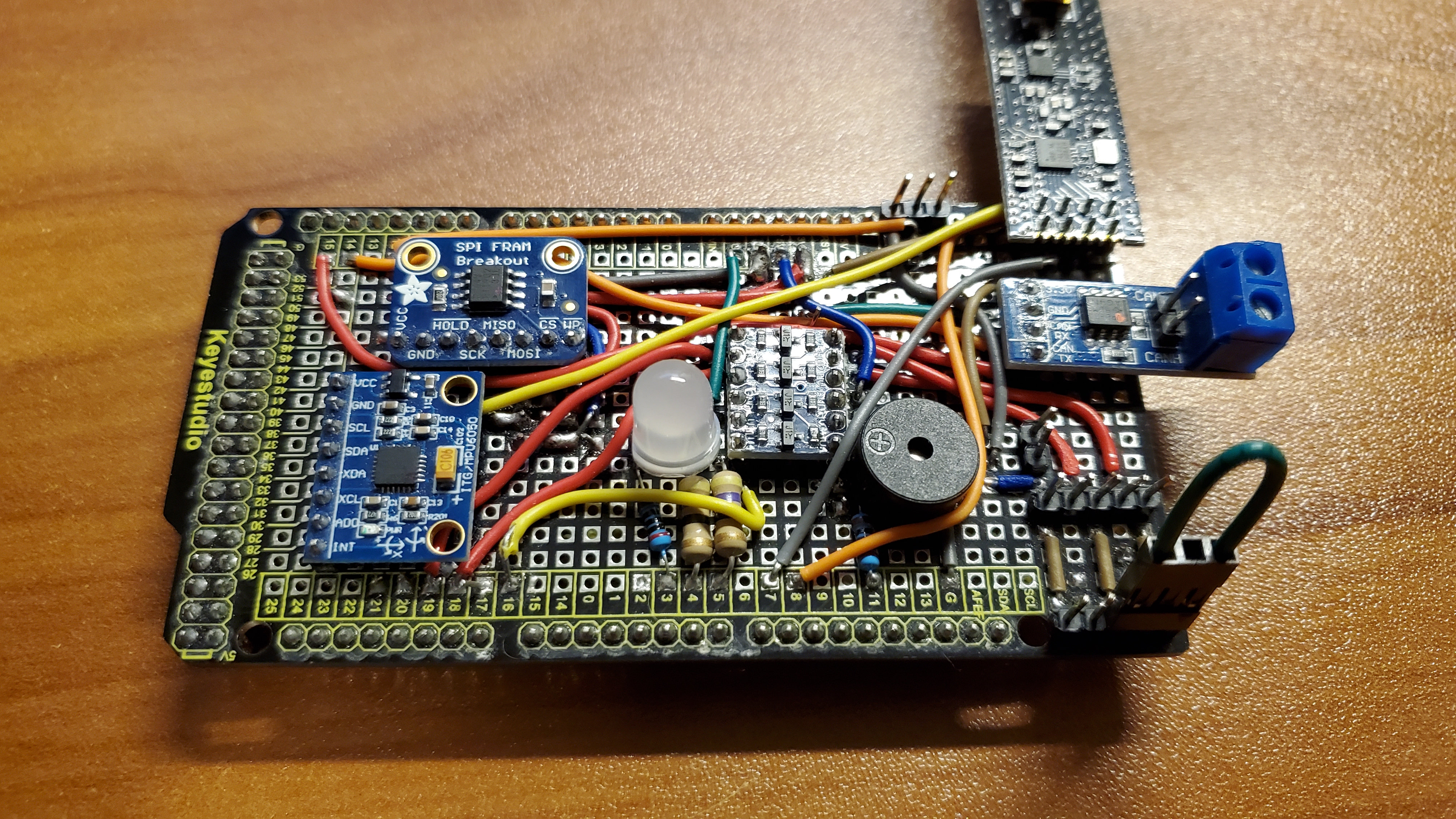 At this point, I began designing the new shield as a PCB, subsuming many of the breakout boards of the previous design as directly integrated surface mount components.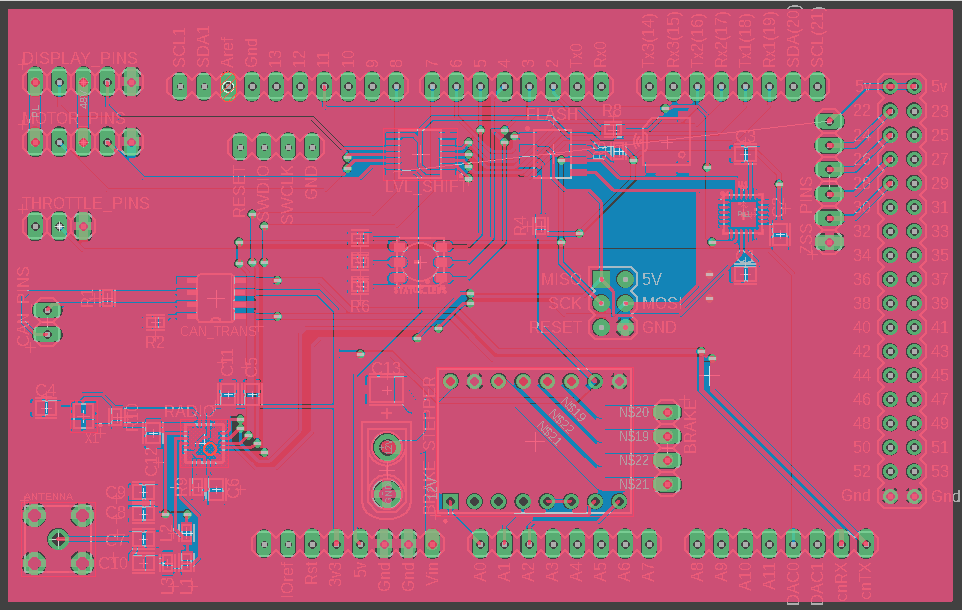 The massive savings in space from this and two-sided PCB routing allowed for the addition of several new key pieces of functional electronics, including vastly expanded data-logging (critical to improving on experimental results).
Individual components were procured from Digi-Key, and placed (after applying solder-paste) onto the board. All surface mount components were soldered in one go in a reflow oven, with minimal rework to remove bridged leads. After all was said and done, besides the change in data logging technology, the new board was a drop in replacement for the old one and greatly improved the efficiency of the entire system and further development.